Does it ever seem like stories about car theft in your local area are an everyday occurrence? If that's true for you, maybe you live in one of Britain's car crime hot zones.
Recent research by MoneySuperMarket has revealed the 10 areas with the most car theft, and the 10 with the least. Surprisingly, major urban hubs such as Leeds, Manchester and Glasgow are missing from the list.  You can see the full data below.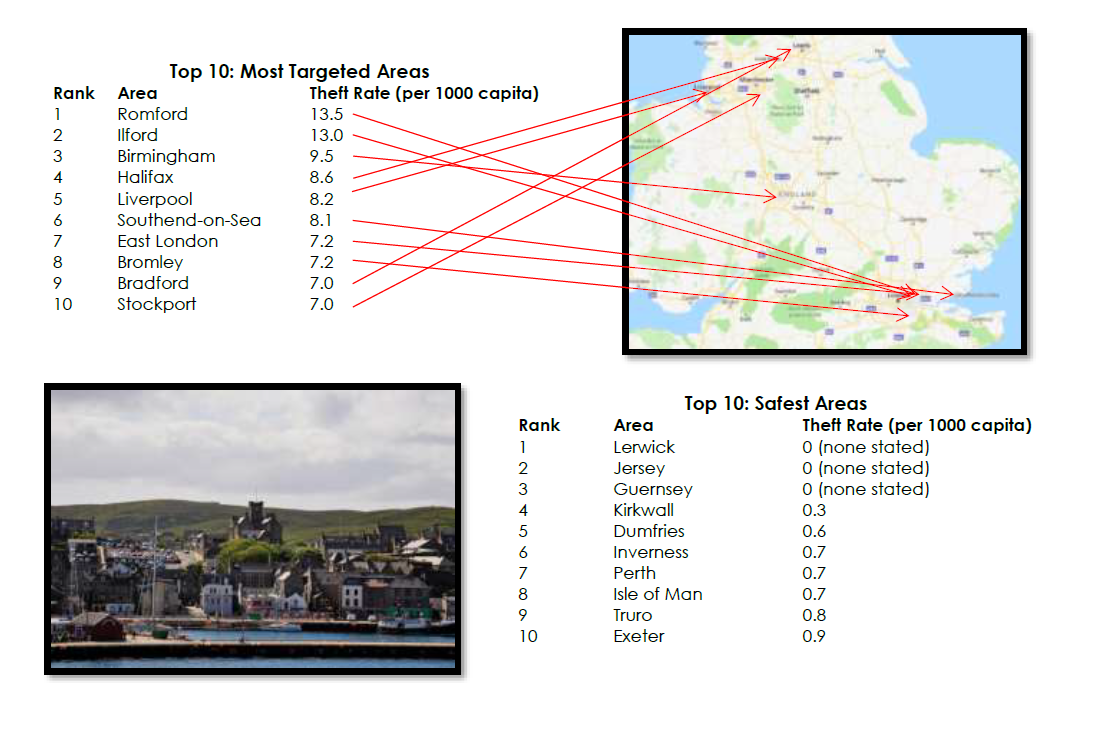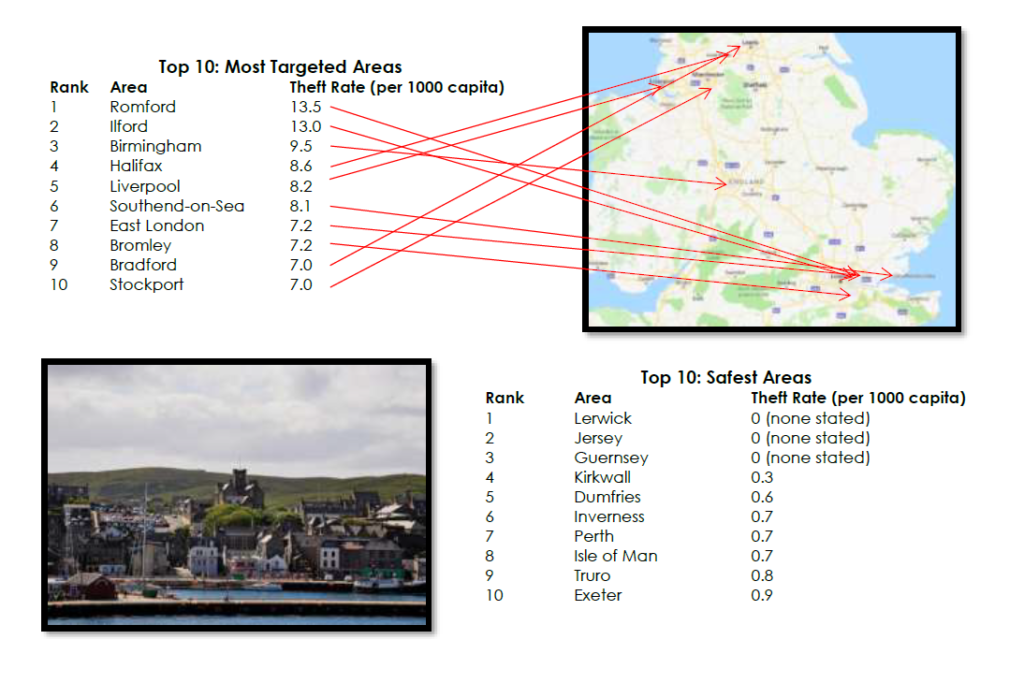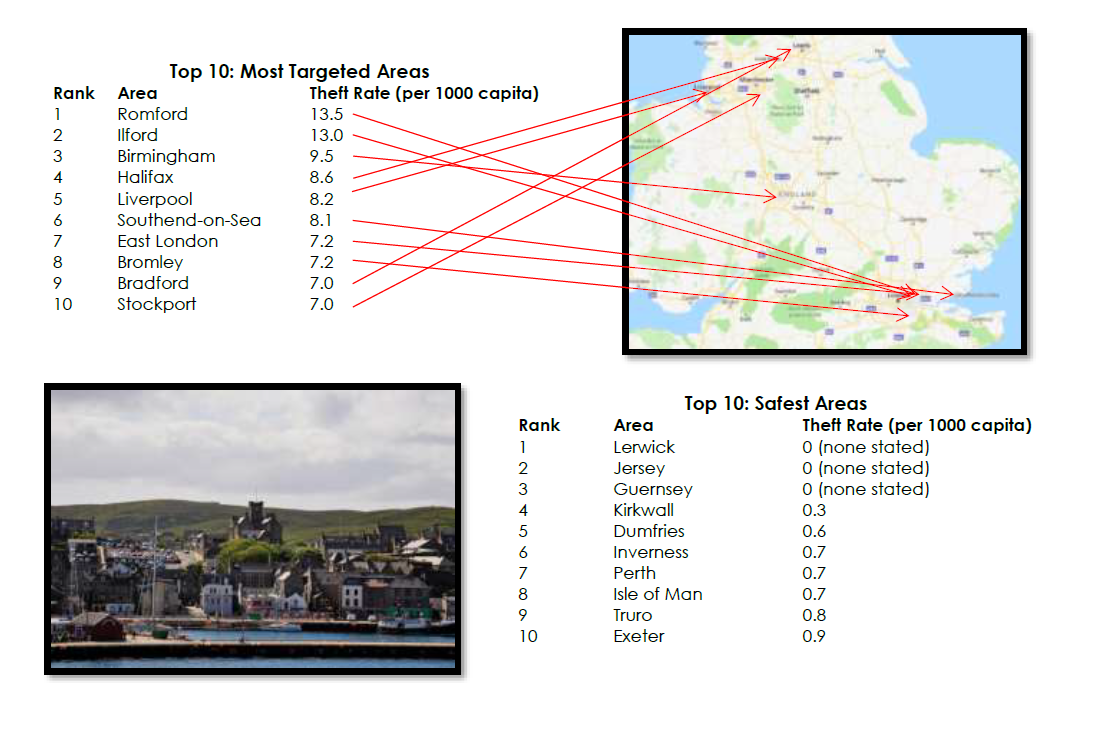 It's interesting to note that the midlands remains relatively quiet across both lists. The worst areas and the best areas tend to be grouped, with the North West and London the two crime hotspots, and the south west, north Scotland and the channel islands remaining fairly car theft free.
Romero Private Client insurance can help protect your most prized possessions wherever you are in the world. If you'd like to talk to us about the tailored cover we can deliver, call us today on 0113 281 8110.
*Please note, these diagrams initially came from a PDF supplied by Robertson and Co.