Meet Tommy Campbell, our Account Manager.
"When Romero says they care about their people, they really mean it."
We chat to Tommy about the importance of working with great people, achieving great things and having a great time both in and outside of work.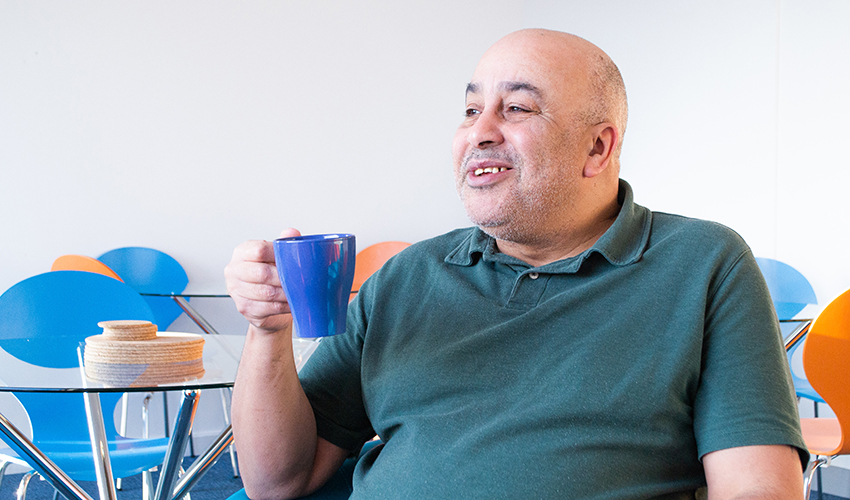 Do you enjoy working for the Romero Group?
Yes! I've enjoyed working other places but it feels like this is the place to work.
What's been your favourite thing about being here?
The people! It's a cliché, I know, but everyone in the company feels like one team and wants to work in the same direction… towards success.
What have you found most challenging?
Accepting and believing that the company really cares about its people. I have worked for companies in the past where they claim their people are their most important asset but never proved it. Since starting here I have felt that when Romero says they care about their people, they really mean it.
What has surprised you most about working here?
The support infrastructure makes it such an easy place to settle in. Training and help is always available, people from other departments just stop you and chat and the health and wellbeing facilities make it an ideal place to work.
What would you like to change about insurance?
The impossible dream – making it so easy for the customer to understand that they fully understand the importance of it!
What drives you to succeed?
To be happy at work and to feel that I am doing a good job and contributing to the success of the business. Cheesy, I know, but if I'm achieving this then I'll be happy out of work too.
Sum yourself up in 5 words.
Professional, friendly, cheerful, positive, hardworking.
What's your perfect Sunday?
All the chores and shopping done on Saturday, and no grandchildren, so I can have full control of the TV remote. Oh, and a takeaway – it would be a shame to have to cook.
If you were stranded on a desert island and could take one book, one luxury and one song, what would they be?
The Stand by Stephen King, an everlasting bottle of Lynx Gold shower gel and Driving Home for Christmas by Chris Rea.
Thanks for having a coffee with us!
Here at Romero, we understand the importance of working with the right people. Which is why our team understands and shares our values, always doing their best to put the customer first. Do you want to work with us? Get in touch!