Why must your Private Client Insurance be arranged by a broker?
Homes, cars, possessions, antiques, jewellery, watches; all are frequently underinsured. Many bog-standard online insurance policies promise big but deliver very little. The importance of having someone looking out for your finances cannot be overstated.
We listen in to a conversation between Client Managers Lee Peters and Lyndsey Warrior. Lee and Lyndsey have worked in tandem for 2 and a half years, they are experts in the field of private client insurance and constantly bounce ideas off each other. They reiterate the benefits of having an expert tailor your high net-worth insurance policies.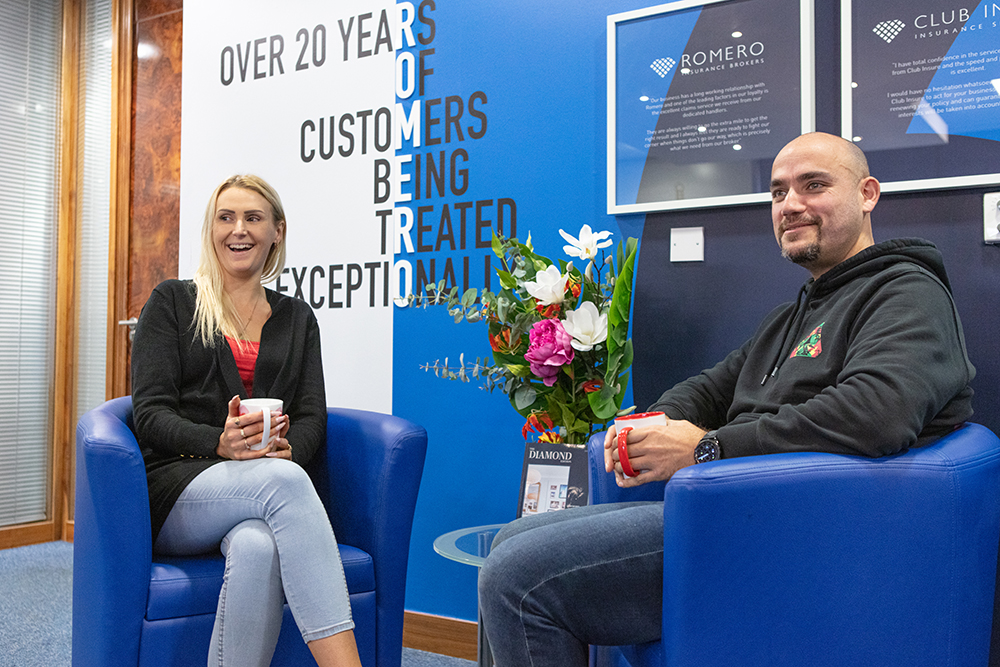 What are the main problems facing the High Net-Worth Insurance Market?
Lyndsey: The most common obstacle for me is explaining why a cheaper cover is not the best option for our clients, especially when it concerns their home, possessions or jewellery. Covers found online very often won't cover the cost of these items or even consider them as part of the policy.
Lee: Cover online is very limited – isn't it. Whereas we give tailored cover to suit the client's specific needs and their lifestyles.
Lyndsey: Yes, and there are so many potholes in online cover. There are upper policy limits – it might be the case that you've got £100,000s worth of contents cover but can only be paid-out £15,000 per claim. It's the small print that most often catches people out.
Lee: Another example I can give; a typical online policy is £500 cover for pedal-cycles, which won't get anywhere near covering the value of a high-end electric bike. The upper limits with us are often so much better.
Lee: A lot of companies as well will offer cover which is way more than what is needed. I call this grandstanding; making it look a lot better than it is. Then they offer specific covers on things which are already included in a standard cover. I'd rather know exactly what my client's got and offer the correct insurance. This means asking more questions and getting to know my client.
Lyndsey: That's why, from the very start, we ask about our clients – we get to know them, their lifestyle and their possessions.
Lee: We prefer to understand our clients more, and understand what policy would work for them. Clients often don't appreciate the value of their possessions and what needs to be insured.
Lyndsey: I always say: Know Your Worth.
Lee: I've spoken to a client recently who said they only had £50,000 worth of contents in their house. I then went through all the different bits and pieces that they should consider, and afterwards it came to about £150,000. So, this is why having that expert to run through valuations with them is important. We can go out, visit, help them learn the true value of their belongings.
Lyndsey: Another hurdle is the dangers of underinsurance. We know insurers and in the event of a claim clients can lose a percentage of what they are owed. But it's just about working with the client, building that relationship and educating them on the right insurance for their needs.
Lee: And another issue is that often it's not explained about the full scope of what our insurance covers. We are able to get all their policies under one roof, able to consolidate and properly organise their policies. For example, there are many benefits to taking out multiple policies with the same insurer which is often unsaid and is unavailable online.
Lyndsey: Working with us, clients overcome these problems and take advantage of all Romero Private Clients department can offer. Our claims service and inhouse claims team here are excellent. I've had clients who previously couldn't make a claim because of the three hour wait times on the phone. However using Romero Private Clients, we will be here for you whenever you need us.
Lee: Calling us; you'll call a local number, not an 0845, 08-whatever number. They have a dedicated person they can come to.
"That's why, from the very start, we ask about our clients – we get to know them, their lifestyle and their possessions."
"I always say: Know Your Worth."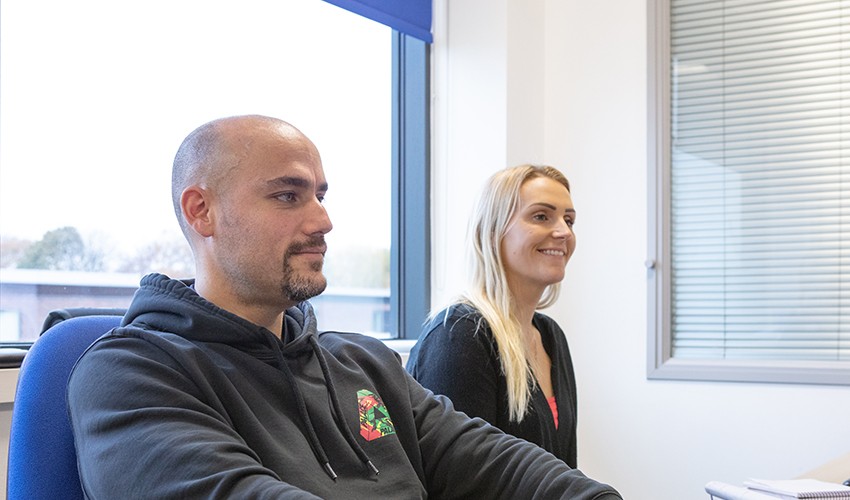 How did you start your career in the high net-worth insurance market?
Lee: Well I come from a background of personal lines – I've done insurance for 21 years now. My first job was insurance, I started at a large firm working in the south of England. And I was happy where I was when Romero came into the picture; but their setup, an independent broker, was just something I wanted to be a part of and couldn't miss out on.
Lyndsey: I'd also say I fell into insurance. I had a friend that worked there, and once I'd got my foot in the door I started learning more about the product and found it quite interesting. I moved to do insurance for property owners and moved again to here at Romeros to promote high net-worth insurance. I do really enjoy it. I enjoy the variety of it.
Lee: It's something different.
Lyndsey: The non-commercial side of it, I enjoy the personal side of it.
Lee: And our job is quite varied isn't it; from claims to new business to renewals to mid-term adjustments…
Lyndsey: And it's exciting finding out about your clients, what they are buying, what they are treating themselves with.
Lee: And its nice to see how creative people have been with their homes. One of my clients gave me a book that he had written. I think it's just different to all other types of insurance, it's all about the people.
How does working at Romero Private Clients differ to working elsewhere?
Lee: At Romero, we have been given the freedom to explore the role. There is scope to create propositions for new clients which are totally unique to them and different to what any other insurer can provide. We are always coming up with new ideas which, instead of being thrown on the fire, are discussed, thought out and developed, be it for marketing or helping with our workload. It's good to be able to research new developments and not get bogged down.
Lyndsey: We are always pushing to make our product industry leading. And this means being on the cutting edge of what's happening in the high net-worth market. And because we are at an independent broker, we are given the freedom to do that.
What's your favourite moment working in the high net-worth insurance market?
Lyndsey: Is your favourite moment fixing that women's broadband, Lee?
Lee: Oh yeah. I have a great relationship with a long-standing client. I went to her house for a renewal meeting. She was having a problem with her broadband and couldn't send off the documents. She'd booked somebody in after our meeting and I told her to get on the phone and cancel them. I installed it for her there and then, got her internet up and running. She's a friend as well as a client. And when I told her about some of the changes and growth at The Romero Group, the first thing she said was: "I'm not going to lose you, am I?"
Lyndsey: Well for me, strangely, I've always been a petrol head. From a young age I've loved cars, and at Romero Private Clients I insure a whole variety. From Classic Fords right up to Lamborghinis. Before COVID, I used to go to car shows all the time, and I used to show my Scirocco – I won a trophy for my cleanliness skills. With work, I love going to the car shows at McLaren and Aston Martin and working together with Leeds Supercar Meet.
"I think it's just different to all other types of insurance, it's all about the people."
"Our product is better than what any other broker can provide."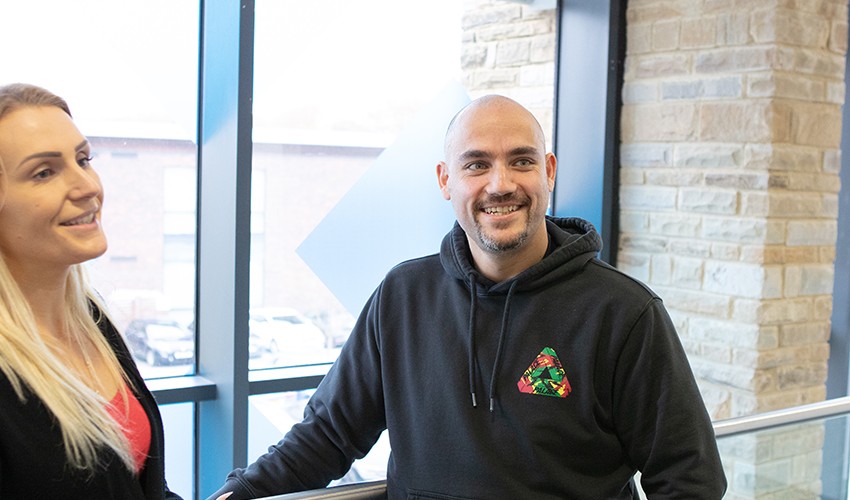 What is it that makes you want to be a Private Clients broker as opposed to other areas of insurance?
Lee: To work in personal lines or private clients, you've got to have a certain type of personality. You've got to be able to build that rapport, be able to get on with people, and that's key. But along with that you need to have the knowledge as well, and be able to blend it in conversationally. It is the old cliché: People buy from people. And if you build a good relationship from the start, you are likely to keep that client for quite some time.
Lyndsey: Yes I agree, and you've got to be transparent with your clients. The clients appreciate honesty; whether its good or bad news – tell the client the truth. The client would always prefer a phone call to say what's happening, rather than having to chase us or not receiving any calls. I like to treat my clients as I would like my mum to be treated when she's up for her insurance. I like that personal side of the job, we do everything we can for our clients – that's why Lee has no hair left.
What were your personal and professional goals for this year, and what are your goals for next year?
Lyndsey: I'm very happy with the achievements I've achieved with my horse, Rocky. We've gone from just entering competitions to winning rosettes and getting a first place this year. Next year I am determined to go to the Great Yorkshire Show.
Lee: This year I received an award for my grassroots coaching at Birstall Cricket Club. I was nominated and won The Derek Shuttleworth Award for outstanding service to recreational cricket. Next year I want to develop professionally further. I want to see the department grow and gain more clients.
Lyndsey: Yes, professionally I'm the same. It's our challenge to grow the department, and we've already started making the changes for next year. As a team, I think we can lead the business and, in a year, I'm excited to see just how far we can go.
"I like to treat my clients as I would like my mum to be treated when she's up for her insurance. I like that personal side of the job, we do everything we can for our clients – that's why Lee has no hair left."
"Next year, it's our challenge to grow the department."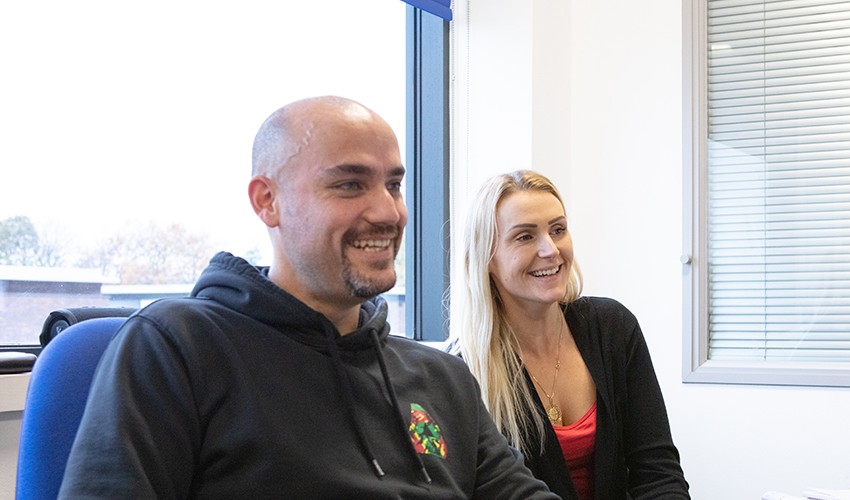 Take a moment now to introduce our core insurance collection
Though rest assured that whatever protection you need, we can create. Our team are proud to be able to cover anything, however unique it may be
To find our more about each of these covers, please contact our dedicated Private Clients team here, or by calling 0113 281 8110.