What is LGBT+ History Month and how is it relevant to employers?
February is LGBT+ History Month, a month-long observance of the most important points in history for the LGBT+ culture and movement.
At Romero Insurance Brokers, we actively aim to educate and celebrate the diversity of our colleagues and client book. The Romero Group staff members, Lee Peters and Ollie Calvert, spoke up about their experience of LGBT+ awareness in a professional workplace. They also suggest actions businesses could take to show they are proud of their diverse workforce and are actively observing LGBT+ History Month.
Lee Peters
Client and Relationship Manager at Romero Private Clients
Lee is an avid golfer and cricketer. Lee recently received the Derek Shuttleworth Award for outstanding service to recreational cricket while coaching at Birstall Cricket club. He has two Yorkshire Terriers called Jack and Archie.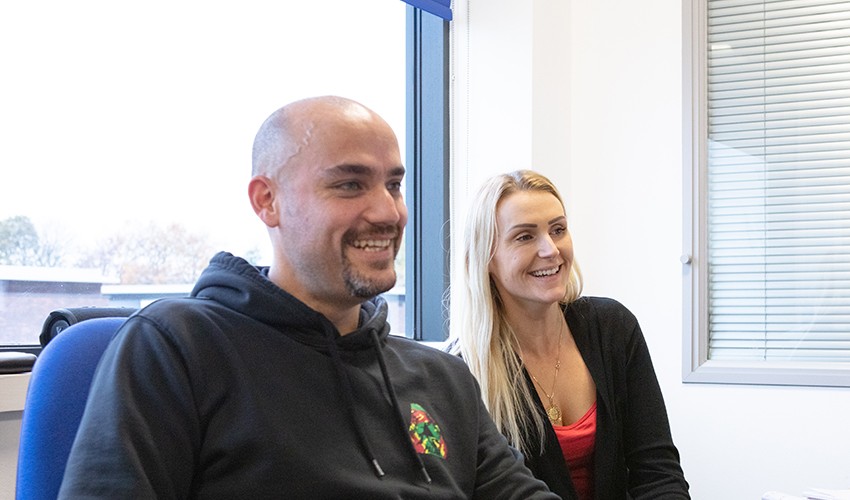 Ollie Calvert
Head of Brand and Marketing at Romero Insurance Brokers
Ollie takes pride in his newly renovated kitchen, which is where he explores his longstanding passion for cooking. An excellent chef with an eye for detail, Ollie and his little Westie, Harry, often entertain guests.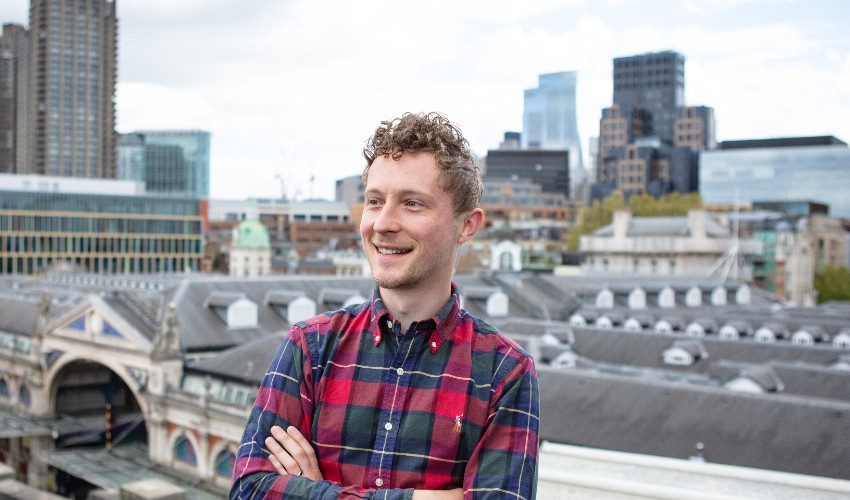 When did I learn about LGBT+ History Month?
In a conversation, we narrowed down the topic by asking him why learning about LGBT+ history is important:
"This question could be asked for all parts of history," says Lee, "But I would say, in this day and age, especially with the internet and resources available – ignorance isn't an excuse. There is so much information out there, that everyone should be able to learn; choosing to talk about LGBT+ history ensures we don't make the same mistakes that have been made in the past."
"Truth be told when I heard businesses were showing awareness of LGBT+ History Month, I was surprised. And then I thought: When did I learn about LGBT+ History Month? It's fair to say it's not the most spoken-about topic."
LGBT+ history month is not a protest, it's a celebration.
"My first exposure to gay history and gay rights was actually the film Milk." says Lee, reiterating the sentiment that films and books offer the simplest and easiest access into the background of any culture. Gay history and gay culture is well-storied, and there are easy actions employers can do to actively observe LGBT+ culture.
"I don't think that it's necessarily an employer's responsibility, but it is good to celebrate it. LGBT+ history month is not a protest, it's a celebration. It's a showing of an awareness that LGBT+ individuals shouldn't be treated any differently. They can do this by making some resources available."
At Romero Insurance Brokers, we have made a list of books and novels which provide clarity on LGBT+ History and provide them as a resource to our staff. We have also created a timeline of events, highlighting point in history which affected LGBT+ culture.
There were no perceptions placed on me
"I don't want to be treated any different than a straight guy. Talking about diversity, it's beneficial to have people of different backgrounds, differing opinions, different cultures work together. But there should be no reason as to why a person's way of life should affect their job prospects, be it hindering them or helping them. If you've got two people going for a job, their background should be a non-factor, they just need the ability to do the job."
Indeed, the "typical insurance guy" as Lee puts it, still has an image attached to it that is not diverse. It's an image that Lee doesn't necessarily fit within, and it's an image that employers should not subscribe to, nor use to affect their decision making.
"Truth be told, when I first started, I had that perception. My initial perception of working for a broker like this was that everybody was going to be in suits; completely and utterly professional; to the degree where it was unhealthy and perhaps unwelcoming." Lee describes how he predicted a much more (shall we say) conservative working environment when entering the office for the first time many years ago. He was trepidatious about what to expect, however, soon found his concerns waylaid.
"Then when I started at Romero, I found that my relationships with my co-workers were the same as with any environment where I'm comfortable; on the street, in a bar. Certainly there were no perceptions placed on me, it seemed, as a gay man within insurance."
Celebrate the workforce's diversity
"Employers need to make sure they are not showing awareness for awareness sake, because people see right through that" says Lee. He notes how there are actions companies can take to prove they are actively participating in the conversation, without subjecting their employees to favouritism. "The easiest way for a company to show they are an open, diverse company is to promote diversity. Companies should actively nurture a diverse workforce, not treat it like a tick-box exercise. Then celebrate the workforce's diversity for the workforce, not for an external platform."
Lee continues, "And then another positive action is for companies to work with charities. Terrence Higgins Trust tackles HIV, one of the biggest medical issues within our culture. And then Yorkshire Mesmac is another, working towards mental health and sexual health." He suggests some easy ways to fundraising: "Staff could dress in rainbow colours; there could be a barbeque or bake sale, all to bring awareness about these charities and the issues they tackle."
Further positive actions companies can take is to develop a peer-led network. Larger companies could create an internal platform for workers to co-ordinate a support network, such as a focus group of LGBT+ individuals and allies. Smaller companies could access a pre-existing industry network, such as Link. "I hadn't heard about Link before working in insurance," says Ollie "They have a great amount of resources and run events throughout the year like monthly drink nights-out."
We ask Ollie whether LGBT+ History Month should be celebrated in the workplace: "Absolutely. It's a chance to celebrate diversity, and a way of understand our colleagues and people in general. Some might say work life should be separated, but I say if you are going to work effectively with a team member, you should try to understand them and be respectful."
"There are still talking-points which come as a shock to my colleagues. For example, travel is more difficult as a member of the LGBT+ community. There are many popular holiday destinations where I wouldn't be comfortable; there is even a list of countries online; it still shocks many of my colleagues when I tell them about it."
A great opportunity to counteract ignorance
"I think the biggest barrier to equality and acceptance is ignorance. And LGBT+ History Month is a great opportunity to counteract that ignorance. Someone's sexuality doesn't impact their ability to do their job, and shouldn't impact the way others around them behave towards LGBT+ individuals. We're lucky that at Romero in that everyone is accepting, welcoming and understanding." But as Lee goes on to say, some workplaces aren't as fortunate.
In recent years, there has been a rise in anti-LGBT+ sentiment across the UK, with an increase in hate crimes and abuse towards LGBT+ individuals growing, and hate crimes doubling in the last four years, so it's as important now as it has ever been to help educate people. Ollie comments, "Whilst the workplace isn't going to solve everything, raising awareness, encouraging open-mindedness and celebrating the contributions of the LGBT+ will hopefully spill out into everyday life."
"In my mind, if raising awareness changes one mind. Or makes the life of one LGBT+ person that little bit better, at work or at home. Then any celebration of LGBT+ History Month in the workplace has been a success."
I am out in the office
There is a statistic on Stonewall.org that says LGBT+ individuals who are not out in the office are 30% less productive. But what does it mean to be out in the office:
Lee comments, "At Romero in the insurance sector, I definitely feel like I have the same opportunities as everyone else. I am out in the office, but it never comes up in professional conversation."
"It was a breath of fresh air compared to some of my previous workplaces. I've had experiences – near ten years ago now, working elsewhere – where I brought to the attention of HR some unacceptable jokes, or things said as a joke which quite bothered me. And then because I complained, I was alienated from the team – it was a male-dominated environment and ended up being a very unpleasant place to work."
An action employers should do is make sure all complaints to HR are listened to and dealt with professionally and seriously. Many staff members can struggle with office banter and there are instances where issues may need addressing. "Banter, and the way people talk sometimes, should be signposted by employers," says Lee, "Because what some people find acceptable might not be what I find acceptable or what the new legislation allows."
The legal obligations of an employer
Discrimination can occur in many ways including more obvious issues like inappropriate and discriminatory language to, perhaps less obvious acts, such as exclusion due to an individual's sexuality. 
The Equality Act 2010 is the key piece of legislation that sets out the legal basis of unacceptable behaviour surrounding protected characteristics, including sexual orientation and gender reassignment. The Act is clear that an individual should not be treated less favourably due to their sexual orientation or gender reassignment. 
The duty to protect against discrimination does not only exist when an individual becomes an employee and is triggered from as early as a job advertisement. It is essential businesses ensure candidate requirements, selection processes and their treatment of employees are always set against an objective criteria that does not in any way consider an individual's sexual orientation or gender reassignment.
Overall, from this discussion, here are the actions, legal and obligatory, that businesses should take to show they are actively observing LGBT+ History Month and the diversity of their workforce:
Write an LGBT+ discrimination section and an acceptable banter/behaviour section into policies and share this around the staff members

Have fully inclusive workplace activities that do not concern sexual orientation. Remove this factor from all selection processes

Offer resources such as relevant links and learning materials

Spend time supporting a charity that aids a cause which may disproportionality affect LGBT+ people

Organise an awareness day or a talk

Get in touch with support networks and create your own

Polity ask how you can nurture the diversity in your workforce. Be prepared to make reasonable adjustments

Encourage staff to share their story