An imbalanced landscape 
With International Women's Day 2020 upon us, we took some time out to take stock of our business, industry and country as a whole. 
With Leeds set to become the UK's first 'Women Friendly' city, it's a fitting time to look at how we're performing, and how things can be improved around us.
The insurance industry as a whole also trails in representation of women in senior roles, with women representing only 27% of executive teams and 39% of management roles as reported by the Association of British Insurers.
Whilst the number of women entering the industry is growing, the proportion reaching senior positions still lags behind their male counterparts.
Equality championed at Romero 
We're proud to say that our gender diversity currently sits at 55% male and 45% female – a balance that we've achieved by recognising and promoting the hard work put in by everyone at our business, regardless of gender or background.
With women sitting in a number of senior level roles across the entire business, we took some time out to chat to a handful of them to get their insight into what it means to be a woman in this industry, and the advice they'd give to the next generation.
We spoke to Victoria Romero-Trigo (Director), Sue Barson (Associate Director), Sharon Elms (Claims Manager) and Joanna Pullan (Director), and asked them a number of questions. This is what they had to say:
Tell us why you chose or how you ended up working in insurance? 
VRT: I didn't actually choose to be in insurance – I started working in the business to support my brother Justin who founded the company. I began in an admin role and the rest is history! I became a director of the business when I was 21 with more responsibilities, and now I'm a director of a number of insurance businesses across the group.
SB: To be perfectly honest, I sort of fell into it. I started life working for a tarmac business, which was a very male dominated industry, and when leaving there I had the opportunity to go into insurance through a friend, and it's one of those things that when you're in insurance, you seem to stay in insurance. And here I am 33 years later, I love it and I've never left!
SE: I came into insurance straight from school working for a small broker, and I just carried on from there! I started there and kept going and now I wouldn't change it for the world. I find it so interesting and love what I do.
JP: Like a lot of people I think, I found myself landing in insurance, but after 19 years of working here at Romero, I've never looked back. I thoroughly enjoy working in the industry and here as a business.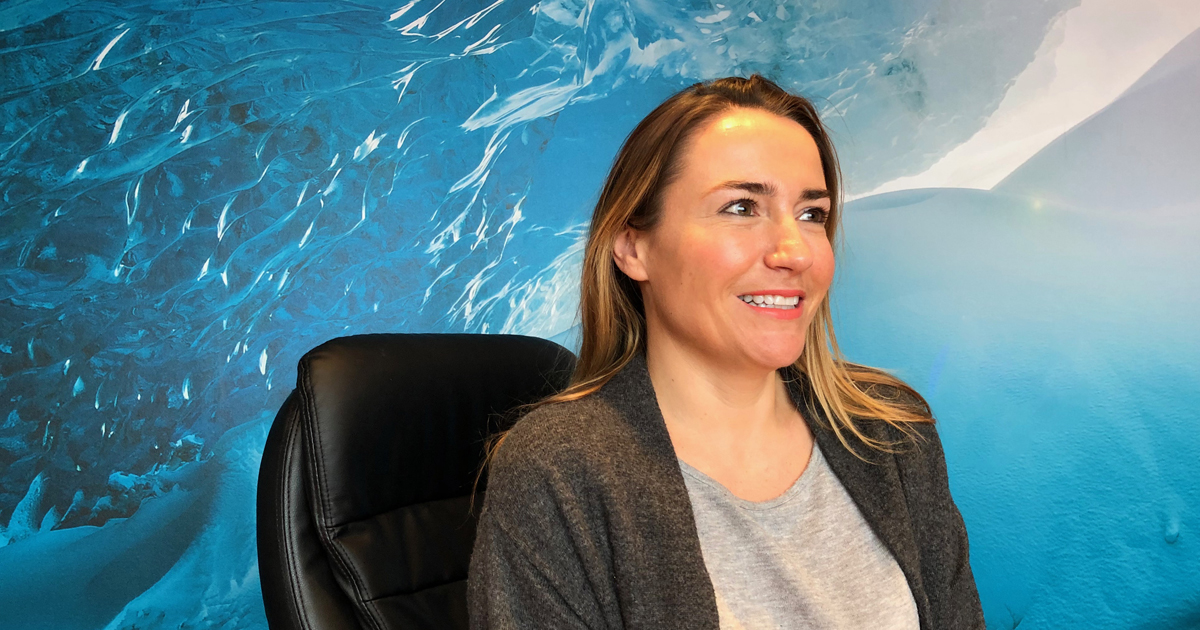 What did you find as the biggest challenge breaking into a senior role, and what challenges have you faced since achieving it? 
VRT: I've never faced any gender discrimination at Romero. We're a really equal opportunity led business, and the main challenges I face are the ones I put on myself every day to be the best I can. The pressure comes from within to be my best and when we deliver results like we do, growing double digits each year to have the pressure to continue this is quite large but that's the challenge I thrive on.
SB: I was really lucky, in that I was approached to go into my senior position and given the opportunity to step up, but once I got into the role, that's when the hard work starts. Demonstrating that you're the right person for the role and performing, but I am really grateful that I had the opportunity from someone who had faith in me to do it.
Since I've been at Romero, I've been taken seriously from the very beginning. You sometimes have it in the back of your mind the concern that people might not take you as seriously because you're a woman, but I've never experienced that here and I've always had full support from the directors, right through to my own line manager and my team. I've never felt prejudiced against here and being a woman isn't a stigma at Romero.
SE: The biggest challenges I've found in the past is gaining respect from other team members. As you start junior and work up as I did, it can be hard to build and maintain respect. Whilst this applies to both men and women, there are some people I've come across in my past that are more difficult to win around because I'm a woman. But thankfully, these occasions are few and far between, and by working hard and being open and honest, I think we've been able to overcome that and I'm pleased to say now here at Romero I don't experience this as a challenge. It's traditionally a man's industry, so it can be a challenge for the 'old guard' to accept a woman in the position I'm in, but I think I've been able to overcome this and earn their respect.
Since being at Romero though, I haven't had any issues related to being a woman. I've had the backing of my line manager, and people across the business and I feel like I've not had the challenges that some women face in other places. I'm lucky that this is a great place to work.
JP: As I've worked through different roles, probably one of the biggest challenges was working in a very male oriented environment when I was exec-ing, but fortunately because Romero has always been really supportive, and challenged me to progress and grow, they've driven me to be in this senior role because of my achievements and I'm really grateful for that and enjoy the challenge.
I've recently been promoted and am just finding my feet in the new position, but thankfully I haven't found that being a woman has been a barrier to me. The company is very supportive in putting women into senior roles, and I'm really enjoying taking on this new opportunity and seeing what it brings.
Who has inspired you in your career? 
VRT: My family have inspired me the most. Both my parents worked exceptionally hard, and my brothers and I always had jobs since we were really young and I've always looked up to them. We all try to do our best every day and I'm just following in their footsteps.
SB: I'd say the people who have inspired me in my career have definitely been the people who I've worked for. I've had two really stand out line managers, one at my previous employer and now my current boss at Romero, Victoria. And these two people are both ladies. They've been inspiring, and have been a great support and role model to me, and I've always aspired to work to their standards and present myself as well as they do.
SE: The person that's inspired me most in my career is Jody, my manager here at Romero. They have inspired me to have confidence in myself, supporting me to know I'm always making the right decision, and to help build me to the place I am at today having complete faith in me. And I aspire to be like them in my work.
JP: There have been a few people who have inspired me. From a female perspective, I've always found Karen Brady really inspiring as she's very motivational as far as women in business are concerned alongside her work ethic. She's a great person to inspire you and has achieved so much, that it makes you realise that there's no reason you can't be equally as successful. As far as within Romero, I'd say Justin our founder and CEO has inspired me to push on. Working with him for 19 years and him always encouraging me to reach my limits and succeed to be involved in a winning team is major inspiration.
What do you find most rewarding about your role? 
VRT: Diversity. No day is the same, and being able to direct the businesses for the better is a great feeling. Being part of an award winning organisation and seeing our staff succeed around me is so rewarding, and knowing the teams around me are growing and performing is great.
SB: Working to the best of your ability, and getting positive feedback from the senior team and my staff is so important, alongside having a happy team around me putting out great results is really rewarding.
SE: Job satisfaction and providing an excellent service to clients. I like to think I'm approachable for my staff, and knowing my staff are happy in their work and are coping and don't have any worries, makes me happy in my role. If they have no stresses and strains, then neither do I and that's a great environment for us all to be in.
JP: I find positive feedback really rewarding. Between departments, and between teams. The fact that the team runs well and creates a positive environment is fantastic.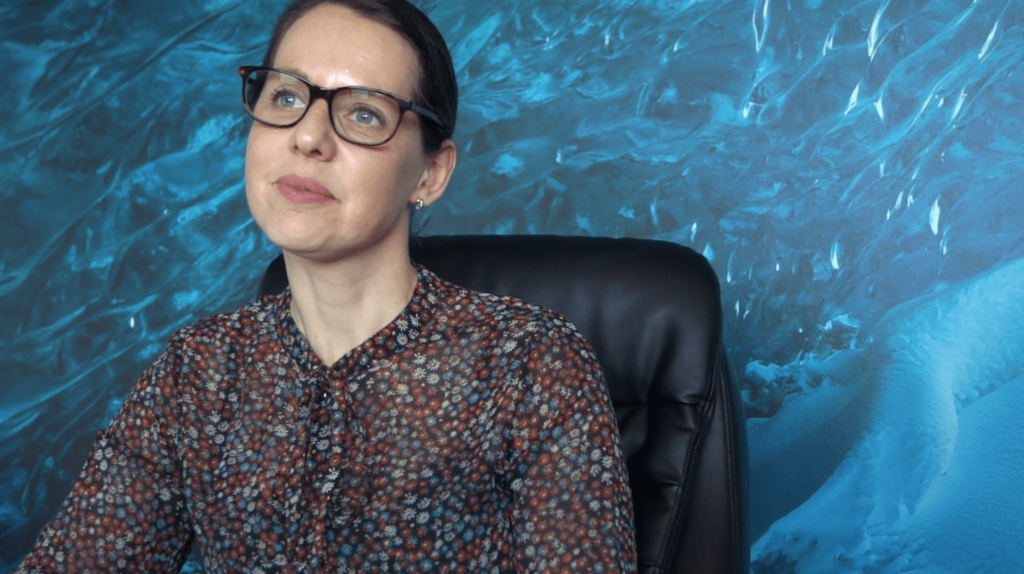 Do you think there are any stereotypes about women in senior roles, and what effect do you think this has on women aspiring to reach them? 
VRT: Generally I think the stereotype is positive, in that women are doers, get things done and are organised. Certainly the women in senior roles in our business are all these things and so much more.
SB: I think sometimes the stereotype is that women have to be really hard to survive, but I don't think that's necessarily the case. I think you should just be yourself, and if you're a dedicated, hardworking person I think you will get to where you want to be, without needing to be a typical stereotype. I don't think that should come into it, and I certainly know that that's not something I or my female colleagues around me have had to worry about here at Romero.
SE: I've thankfully never really come across any stereotypes in the places I've worked or the people I've worked with, so I think that is a real positive that hopefully these stereotypes are becoming a thing of the past!
JP: There possibly are, but talking about Romero I don't feel there's any gender difference. Men and women are both equally encouraged to do well, it all depends on your work ethic. If you're motivated and want to succeed, that's what's important, not your gender. Historically, I think the industry has been known as a bit of a man's world, but times are changing now and I think that's the case with businesses on the whole. Women are pulling through and achieving those senior positions.
What's the most important piece of advice you'd give to women thinking of entering this industry? 
VRT: Be prepared for hard work. Keep developing yourself and don't be afraid to speak up and question others even if they are in senior positions. I think it helps people to question the way we do things and constantly evolve.
SB: I'd just say go into the career of your choice. Work hard, be dedicated and hopefully achieve equal pay which I'm glad to see is more widely in the spotlight at the moment. But ultimately, just go for it, because you're worth it.
SE: The best piece of advice I can give is work hard, be confident, and strive to be the best you can be. And if you do that you'll go far. Have faith in yourself that you can do it, and if you do that you will succeed in the industry.
JP: My advice would be try to do all you can to succeed. There are no barriers and no reasons why you can't achieve your goals. If you work hard and are confident in what you do, the sky's the limit and you can achieve what you want to achieve.
How important is it for women to lift each other up and support each other, and what does it mean to you? 
VRT: It's very important, but I think it's not just about women. It's about everybody male or female. We're all equal and part of the same team here and all support each other. You've got to all work towards a common goal and that unity is what I think is most important.
SB: I do, but it's always been a very natural thing in our environment. It already happens and we do all support each other. It's not forced, it just is something that naturally happens and that's the way it should be. I'm very comfortable that we all support each other not necessarily just because we're ladies, but because we all are working towards the same thing, and help each other as best we can.
SE: I think women are very different to men in their roles. I think women can be more approachable and sympathetic to other women. It's nice to have people around you who you can be open with, and who can be open with you to support each other. Whether people have work or personal issues, it's important that they can speak to someone who can understand them and their point of view, which makes it easier to help resolve those issues and I think as a woman supporting other women I can see the benefit of this. Being able to talk to someone who has been through the same thing as you is really powerful and makes it easier to help.
JP: It is really important for women to support each other. The advantage we have here is there are quite a lot of women in senior roles so there's always a referral point if you need it. Women do well supporting each other, particularly when the industry can be male oriented, so it is encouraging that you have the comfort of other women to refer to if necessary when decisions are being made.
On International Women's Day, what is the most important message you'd give to young women thinking about their careers? 
VRT: Don't think that you have to go down the traditional route of university. I personally didn't, and came into insurance straight out of college. I always wanted to be a barrister, and by working, that enabled me to do my degree in law part time, but actually by the end of my degree I realised I didn't want to be a barrister any longer, and saw that what I was doing was what I really loved. So don't just think that the conventional way is always the right way. Get into work early, and figure out what you really want to do, and if you want to go on to do qualifications, perhaps do it later in life when you truly know what you want to do.
SB: It's difficult when you're young to know what you really want to do, so it's important to keep an open mind, and if you do make a decision that isn't for you, don't be afraid to change your mind and go down a different career path. But at the end of the day, old fashioned values count for everything. Dedication, hard work, timekeeping, and just making sure you're doing something you REALLY want to do. It shouldn't come into it whether you're a woman or not. Whether you want to be in insurance, an engineer, a firefighter or any other career, nothing should hold you back. Just go for it!
SE: I've actually recently had a conversation with a young woman coming in to our industry, and I just told her to have confidence in herself, work hard and if you put your mind to it, you can be the best you can be in the industry. But it's as simple as be dedicated to working hard, expand your knowledge and always learn, and if you continue to do that, you'll grow as a person and achieve.
JP: What I'd say is don't rule anything out. There's nothing that can't be achieved. Be 100% confident in yourself, and give everything you do 100% effort and the sky's your limit. You can do whatever you put your mind to, so be confident enough to do that.
Don't feel you're on your own. You're not isolated – there's always someone you can turn to for advice. Here at Romero women are thought of equally to men, so take that and be confident and you're bound to succeed.
How are you celebrating International Women's Day?  
To find out more about Romero and meet our friendly team, why not stop by our office and say hello?