Coast 2 Coast – A Smashing Success
The team of budding cyclists hit the saddle on 24th September, cycling the Coast to Coast for Prostate Cancer UK.  Starting in Morecambe, the team passed through scenic countryside and historic cities to raise money and awareness, finally arriving in Bridlington.
The original target was £10,000, and Romero are pleased to announce we smashed it! The total now exceeds £15,000, showing the team's efforts were more than worth it. We are so thankful to all those who donated and cheered us on.
Find the fundraising page here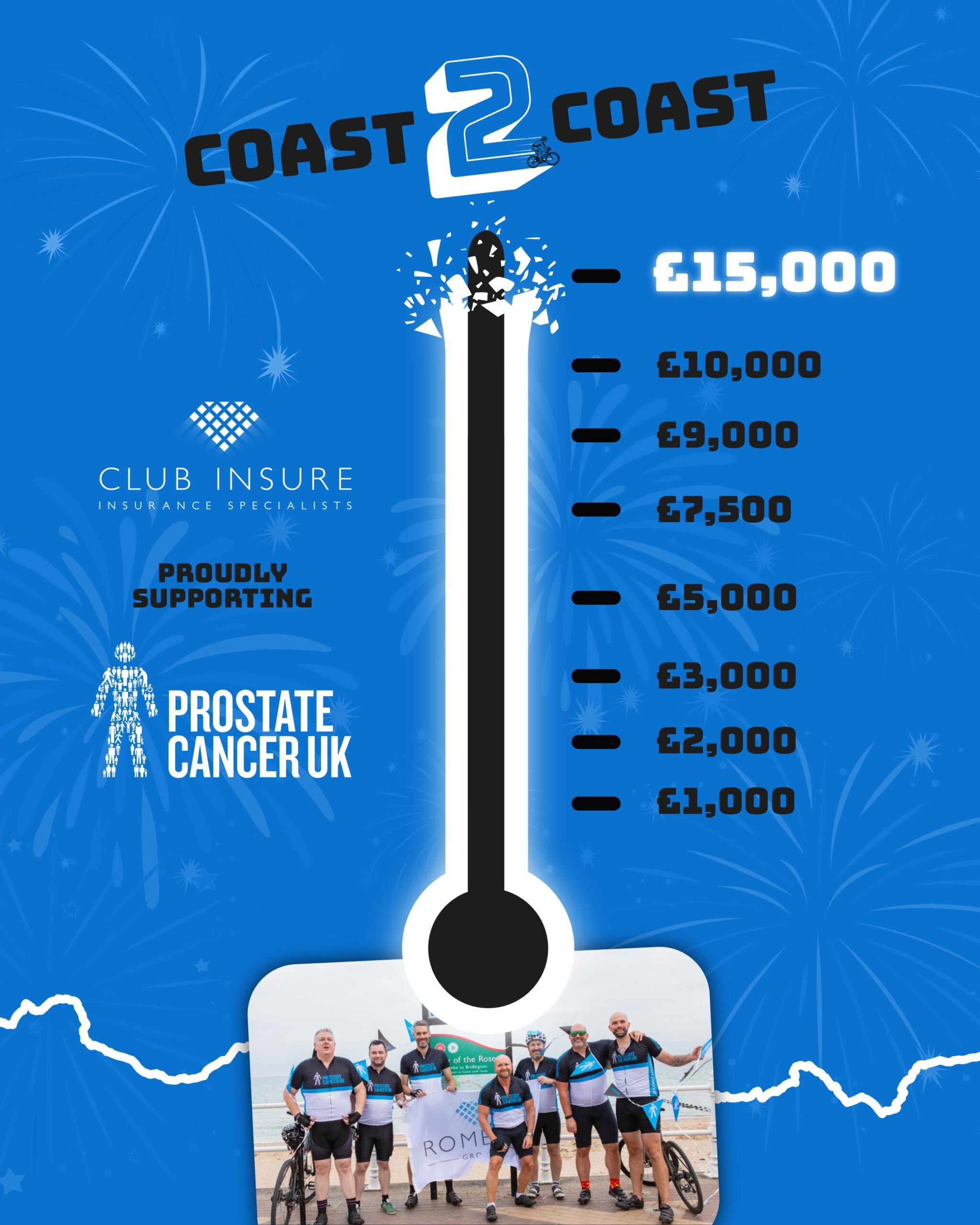 Cycling for Lloyd Pinder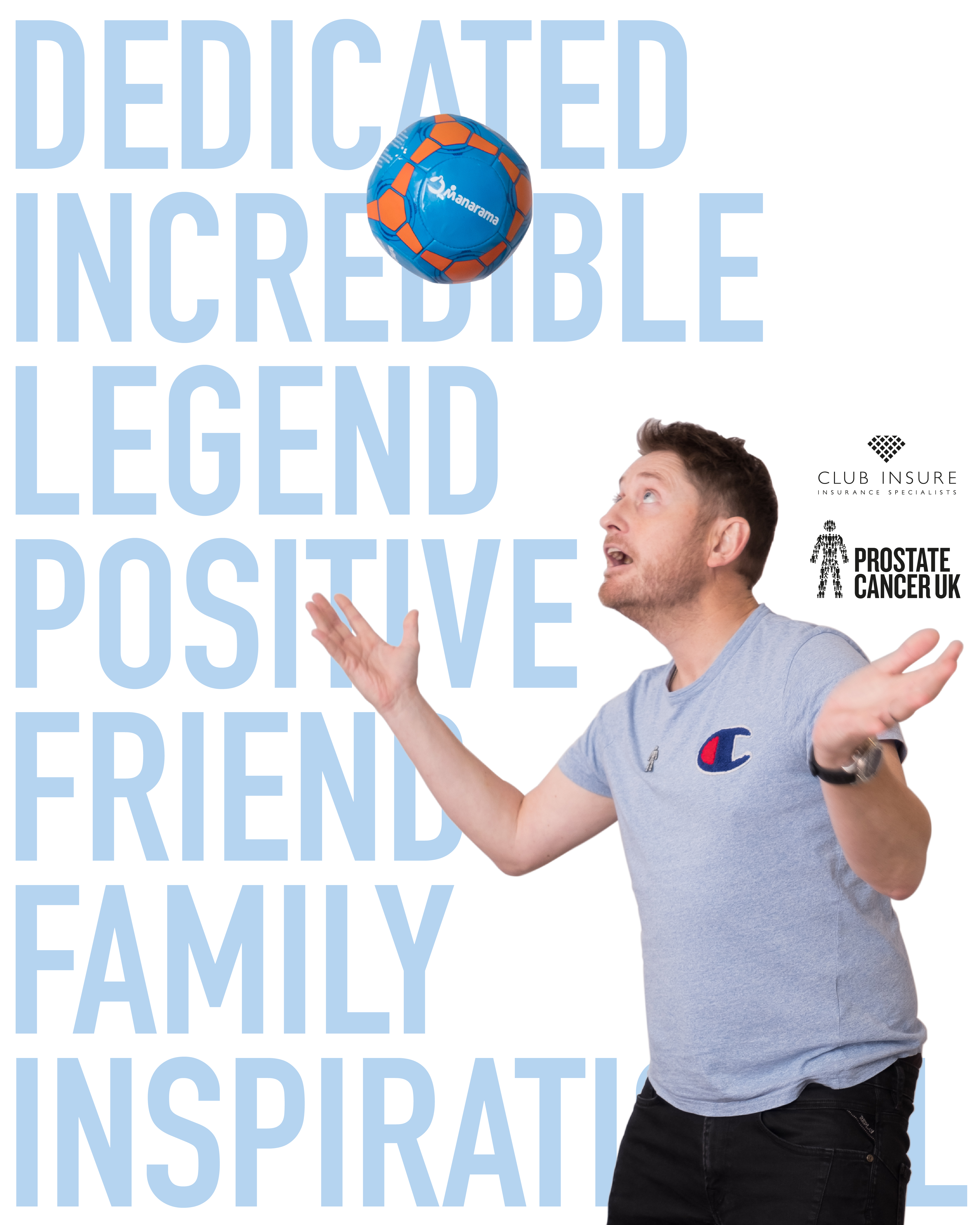 Lloyd Pinder, Club Insure director and a married father of two, was diagnosed with prostate cancer at the age of just 43 and given between 5 and 10 years to live. The business supported Lloyd and his fundraising efforts, pioneering a long-term agreement with the charity Prostate Cancer UK, seeing Club Insure donate a percentage of its profits each year.
Lloyd sadly lost his battle in September 2020; determined to keep his memory and his philanthropic spirit alive, the team of nine cyclists are embarking on this two-wheeled challenge.
The cycling team, many of whom were close friends of Lloyd, have each seen the effects of prostate cancer and are within the age-demographic that is disproportionately affected by the disease. This event's goal is not only to raised money, but to encourage men to understand their health, and to look out for the signs of prostate cancer in the hope it can be caught early to avoid unnecessary suffering.
"Losing Lloyd was devastating to all of us. We couldn't sit idly by and let countless more men go through what he did. That's why I wanted to do something together with the fantastic team I have around me to give back even more to the charity." – Justin Romero-Trigo.
Get Involved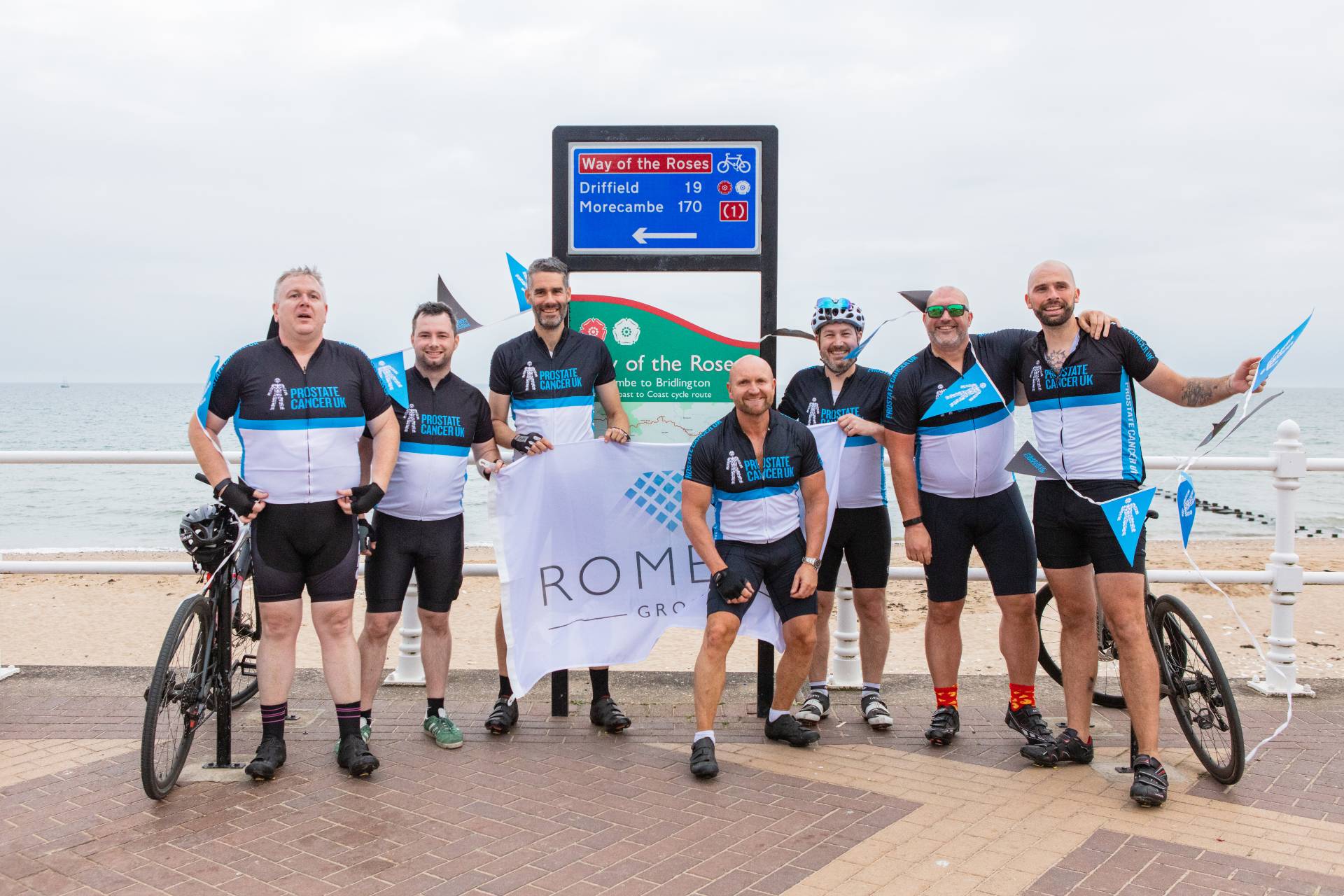 The team set an ambitious goal in their preparations raising for the charity. This is on top of the £25,000 donated annually by the business. Club Insure and The Romero Group continue to have that same commitment to supporting Lloyd and the cause close to his heart, which is why his determined spirit lives on in all the work they do to fundraise for Prostate Cancer UK.
Find the fundraising page here
"I'm proud that so many of Lloyd's friends and colleagues have risen to the challenge, and I hope that together we'll do Lloyd proud."
– Justin Romero-Trigo