A team of nine budding athletes will be pulling on their lycra and hitting the saddle on the 24th September. They will cycle in convoy from England's west to east coast.
The team includes CEO Justin Romero-Trigo, Managing Director Simon Mabb, and colleagues Billy Wakefield, Danny Cracknell, Matt Togher, Nick Howell, Adrien Hiley. They will be cycling a grand total of 173 miles, climbing 2,200 meters, and passing through iconic locations and stopping at local sports, social and working men's clubs which work closely with Club Insure and Romero Insurance Brokers.
On Friday 24th September to Saturday 25th September, the challenge will be underway. Starting in Morecambe, the team will pass through scenic countryside and historic cities to raise money and awareness for Prostate Cancer UK. Club Insure and The Romero Group forged a relationship with the charity in 2019 following tireless hard work and commitment put in to fundraising by friend and colleague of the business, Lloyd Pinder.
Find the fundraising page here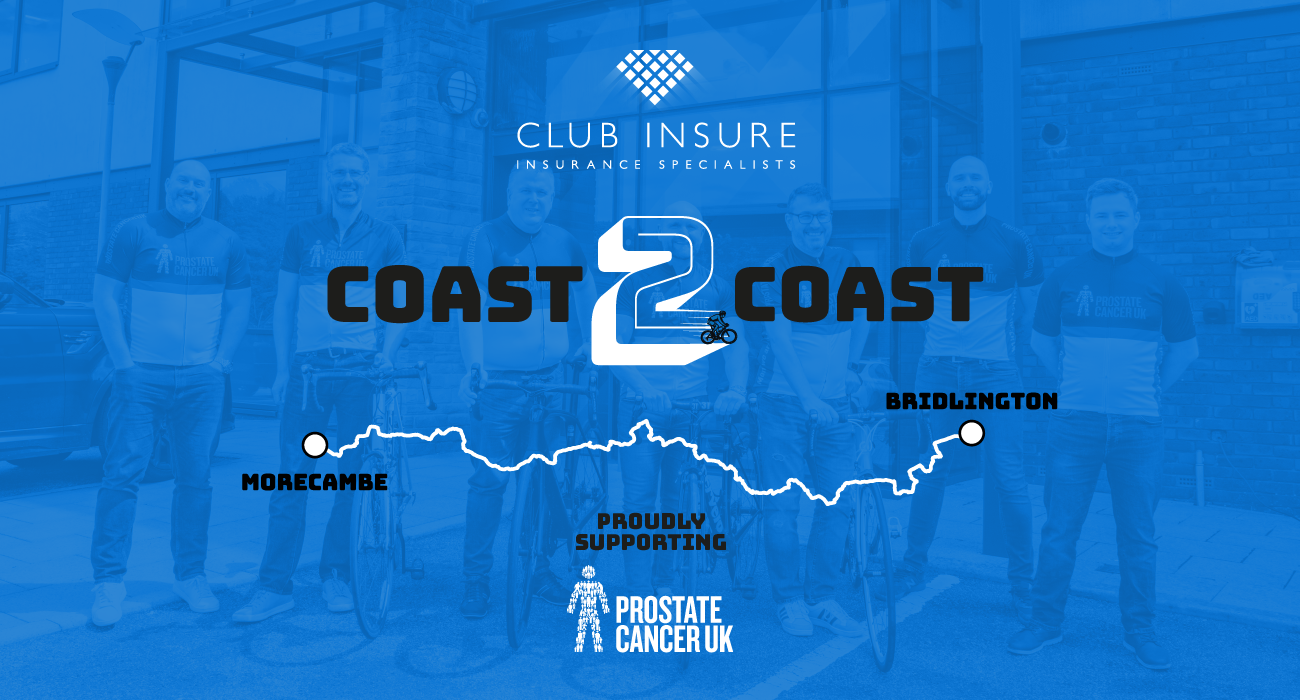 Cycling for Lloyd Pinder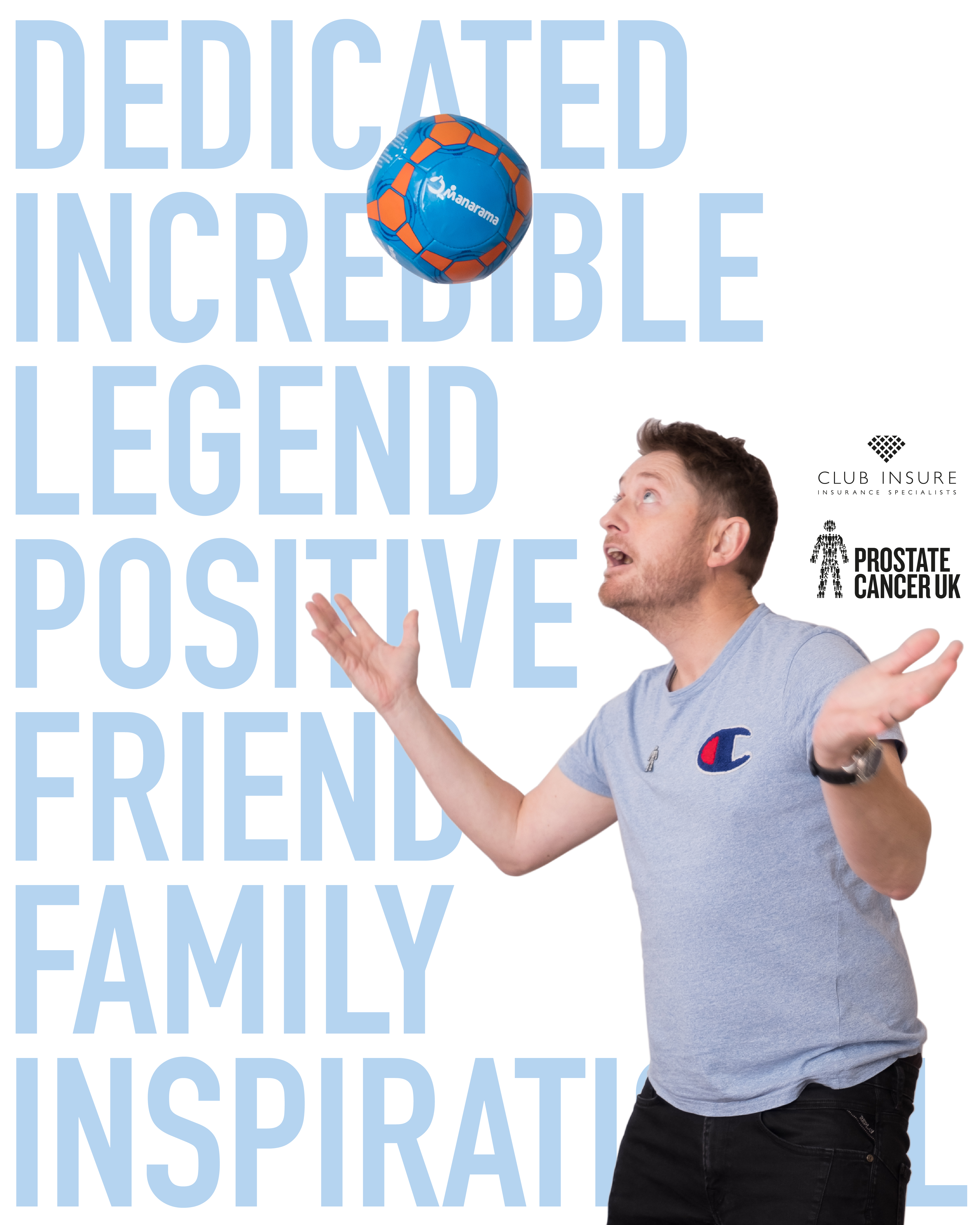 Lloyd Pinder, Club Insure director and a married father of two, was diagnosed with prostate cancer at the age of just 43 and given between 5 and 10 years to live. The business supported Lloyd and his fundraising efforts, pioneering a long-term agreement with the charity Prostate Cancer UK, seeing Club Insure donate a percentage of its profits each year.
Lloyd sadly lost his battle in September 2020; determined to keep his memory and his philanthropic spirit alive, the team of nine cyclists are embarking on this two-wheeled challenge.
The cycling team, many of whom were close friends of Lloyd, have each seen the effects of prostate cancer and are within the age-demographic that is disproportionately affected by the disease. This event's goal is not only to raise money, but to encourage men to understand their health, and to look out for the signs of prostate cancer in the hope it can be caught early to avoid unnecessary suffering.
"Losing Lloyd was devastating to all of us. We couldn't sit idly by and let countless more men go through what he did. That's why I wanted to do something together with the fantastic team I have around me to give back even more to the charity." – Justin Romero-Trigo.
Gearing Up for the Challenge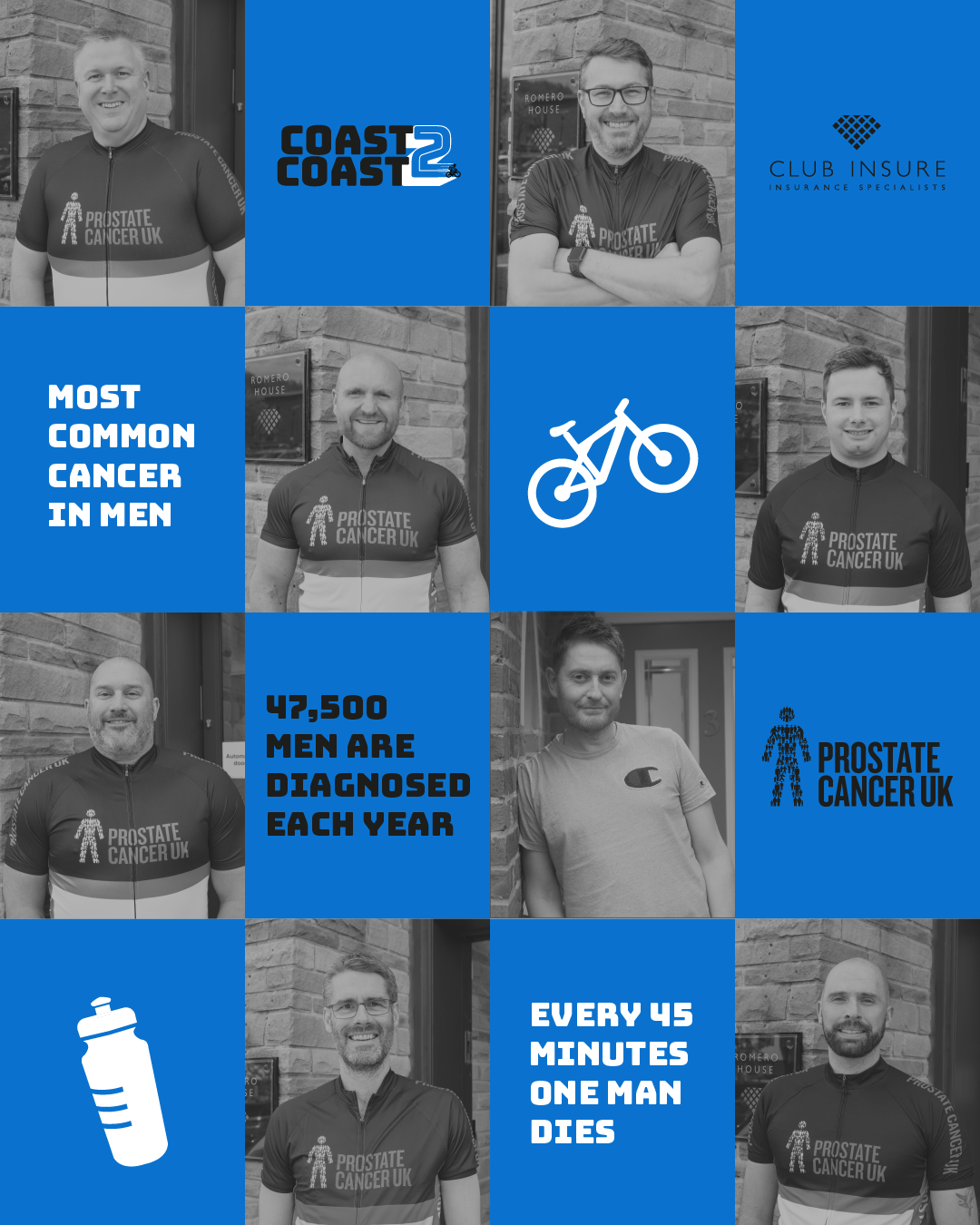 The cycling team are committed to a rigorous training regime between now and September, cycling up to 300 miles a month in training to prepare for the long slog across the country. The ride will be no mean feat. Spanning two days, the team will climb over 2,200 meters and pass by iconic locations such as Lancaster, The Yorkshire Dales, Fountains Abbey, Ripon and York.
Along the route, the team will make pitstops at sports and social clubs that work with Club Insure to meet their supporters and spread the word, all in aid of the ambitious target of raising awareness to over 1,750,000 people over the three-year relationship with Prostate Cancer UK.
From experienced riders to novice cyclists, there's a breadth of cycling prowess amongst the team, however many of the members will be pulling on their bibs & jerseys for the first time in years.
"The last long-distance cycle I did was for my Silver Duke of Edinburgh Award when I cycled 135 miles along the Norfolk coast when I was 15 or 16, so I've got some training to do!" said Simon Mabb. "I did spend many years mountain biking here and abroad, but it's been almost 15 years since I was last in the saddle, so I'm looking forward to getting back on two wheels, and taking part in this amazing challenge for Prostate Cancer UK. We've got a great team around us, and it's all in memory of a man who I'm proud to have called a friend."
Get Involved
The team have set an ambitious goal of raising £10,000 for the charity, on top of the £25,000 donated annually by the business. Club Insure and The Romero Group continue to have that same commitment to supporting Lloyd and the cause close to his heart, which is why his determined spirit lives on in all the work they do to fundraise for Prostate Cancer UK.
Find the fundraising page here
"I'm proud that so many of Lloyd's friends and colleagues have risen to the challenge, and I hope that together we'll do Lloyd proud."
– Justin Romero-Trigo