The Romero Group and NDML Awarded First Place for a trilogy of categories
NDML and The Romero Group took home three awards on the night. We added to our gold tally from previous years by winning 2021's Excellence in Professional Development Award, as well as Customer Champion of the Year and Marketing Champion of the Year.
The event, held in London's Grosvenor House Hotel on 9th December, was not impeded by the government's disastrous announcement this week to introduce mandatory COVID passport checks for nightclubs.
Presented by Mock the Week's Dara O Briain, the awards saw many insurance brokers from all over the UK celebrate their achievements in the sector this year.
Growing from within at an Insurance Brokers
Romero Insurance Brokers won Excellence in Professional Development Gold Award and were nominated for Independent Broker of the Year after having won the award on three separate occasions in previous years. This year, Romero made a decision to develop from within and employed 8 new graduates to start their career in the insurance sector. We also continue to push personal development as well as provide a supportive wellbeing framework.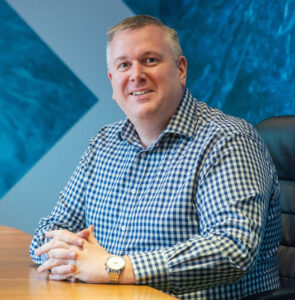 Simon Mabb, Managing Director of the Romero Group said: "This year has once again been an excellent year for us. We have worked our hardest to do everything we can for our clients. We will continue our mission to treat customers exceptionally and I hope next year will be just as award-winning, if not even more so!"
Treating Customers Exceptionally
Karl Linnecor, New Business Broker and Customer Service Team Member at NDML, had been long awaiting the results of the Customer Champion nomination.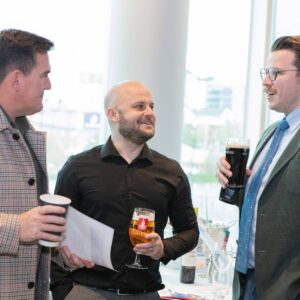 "We were overjoyed to win customer champion of the year. This year has been an especially difficult year with the pandemic, we've had to field many requests and we always do our utmost to do right by our clients."
"We have a brilliant team at NDML and it's because of their resilience and willing to work for our clients throughout the pandemic that has meant we were able to deliver the excellent service we are now known for. We've had some brilliant testimonials come through in 2021. I am excited to take this trophy back to our team and it'll find its home in our new offices which we'll be expanding into in 2022."
We Are Nightlife Campaign recognition
Another award won on the night was Marketing Campaign of the Year, which was secured in light of the #WeAreNightlife campaign run by NDML and the The Romero Group. The We Are Nightlife Campaign, which ran through spring-summer 2021, reflected on the recovery of the hospitality industry beyond the devastating winter lockdowns.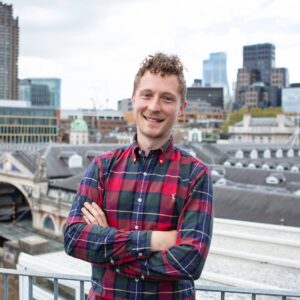 Oliver Calvert, Group Head of Brand and Marketing at The Romero Group, said: "We did a campaign called 'we are nightlife' celebrating the night life industry. We are a specialist in leisure and hospitality, as we came out of lockdown, those venues like bars, clubs and restaurants came back to life again. This award makes a difference to a lot of individual businesses. Seeing those businesses 'survive and thrive' as we come out of lockdown is the most rewarding thing."