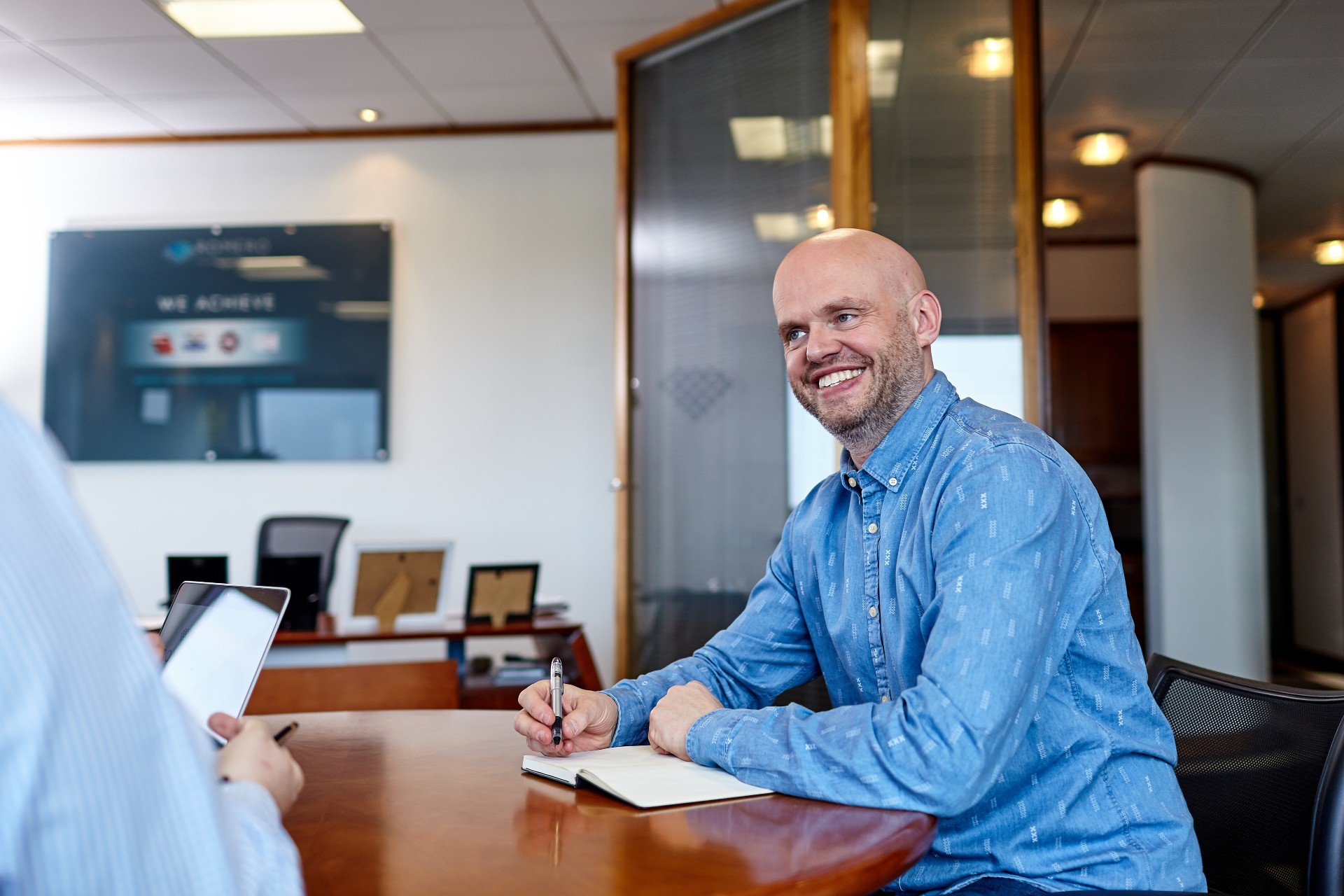 Recent headlines have been flooded with reports and surveys predicting the changing office situation in the UK.
Five Ways We Think Office Work Will Change
by the BBC looks at stats provided by YouGov and has tried to predict the changing status of UK workers. However how do these controversial predictions compare to our thoughts and experiences at Romero Insurance Brokers.
I went through these five predictions with our HR and Business Support Manager Michael Craggs. He articulated his experiences working in HR for an independent broker through the pandemic, his view of the general consensus and where he stands in relation to the BBC's predictions:
1. Workers won't return to the office full-time
What the BBC said:
More bosses than the general public think that people won't be going back to the office at pre-pandemic rates.
In the short term, people in England could be told to work from home once again if the government adopts its "Plan B" to deal with COVID through the autumn and winter.
In the rest of the UK, staff are still advised to work at home where possible.
Michael Craggs:
"I agree that if the pandemic continues, and a winter lockdown is announced, companies will look more closely at working from home options. COVID safety for offices will also again be heightened, it very much depends on what the government decide.
However, once the pandemic is over, completely over, I have no doubt there will be a full return to office life but with added flexibility."
2. Most people want to work home at least some of the time
What the BBC said:
Almost two thirds of people want to work from home at least some of the time, the surveys suggested.
Firms, which are competing for staff in a tight labour market in some sectors including health and hospitality, seem to be responding to this trend.
There has been a rise in job adverts that mention working from home, and applications for jobs with remote working shot up, recruitment firm Reed said in August.
Michael Craggs:
"Disagree. From my experience it's a lot lot less than than two thirds.
In fact I would say the opposite is true and its starting to go full circle. More and more people want to work exclusively – and inclusively – in the office.
There was a novelty factor about working form home the first time around; people liked it because it was different, there was no commute, and it was a new experience. However, social interaction suffered and those instances you can only get in an office environment people started to miss. They got lonely. Mental and physical health has suffered as a result.
Many workers during the first lockdown were asking to come back in, and we had to say no as it was during the height of the pandemic. So my experience is quite drastically different and I would say most of our workers want to be in the office for the duration of their working-time."
Michael Craggs:
"100% true. Working from home I believe will be very detrimental to young people's careers.
It will, and arguably already has, affected young workers both professionally and socially. I believe there is so much that is missed just logging on from home and waving to your colleagues on teams. Taking an insurance brokers as an example, young workers working from home won't be able to engage in the broking culture. They won't overhear conversations about the technical cases their colleagues are taking on; they won't see the opportunities; they won't gain new opinions or new ways of thinking. They won't have a rounded overall exposure to life.
If people think about their first job, how timid, nervous they were – it's all that except ever harder. Imagine trying to start work with no human interaction, I think this would affect their ability to integrate with normal society."
4. Almost half of London's workers want to work from home sometimes
What the BBC said:
Nearly half of people living in London want to work from home some of the time after the COVID pandemic.
However, a quarter in the capital say they never want to work from home.
This is a lower percentage than in many places in Britain.
Michael Craggs:
"London is so big and different to anywhere else in the UK. Although we are nationwide, most of our staff are based in our Leeds offices. I think the key difference here is probably the commute to work.
Never has there been more of a reservation towards commuting to work in the UK. Whereas before, 30 minutes was seen as a short commute, nowadays 30 minutes is seen as too long and unnecessary. In London this is magnified as some people may spend over an hour getting to work. I know Londoners who still have to use a map to get around the city.
Therefore working from home if you are living in London is so much more advantageous, and such a simpler option. Yet at Romero Insurance Brokers the average commute-time across our workforce is under 30 minutes. So for us the advantages don't outweigh the benefits of coming into the office."
5. People in Scotland are the most likely to never want to work from home, with those in the North ranking next likely to not want to work from home
What the BBC said:
In Scotland, for example, more than four in ten people never want to work from home after the pandemic.
This rate gets lower in the North, the Midlands, Wales, the South and the East.
Michael Craggs:
"Without stepping on too many toes, there is a cultural stereotype that exists which purports that northerners are more sociable. Someone said to me that the reason call centres are mainly based up North – in Scotland and the North East – not only because it's cheaper, but because our accents are more friendly.
London is more diverse and divisive than Leeds, that's clear, and Leeds is culturally renowned for being really friendly. Therefore those of us up North, I would argue, would be more likely to seek that cultural interaction in an office.
To have people in work, talking and being together, that's the culture we want to stimulate at Romero. We want people in work and we value human interaction. We've had staff members join us because of our pandemic response, the fact that we've accommodated people and tried to encourage them to come into the office. All our new recruits want to be in an office and their image, of what working life is, aligns with ours.
Overall, from my experience, people want to be in the office. We've just got to make the office as nice, or nicer, than home – a second home. We've hired 9 new graduates this month and all of them have had to put up with online learning this past year. Each have come to me and said how glad they are to be not stuck at home any longer. I think this sentiment will only grow as the pandemic continues."